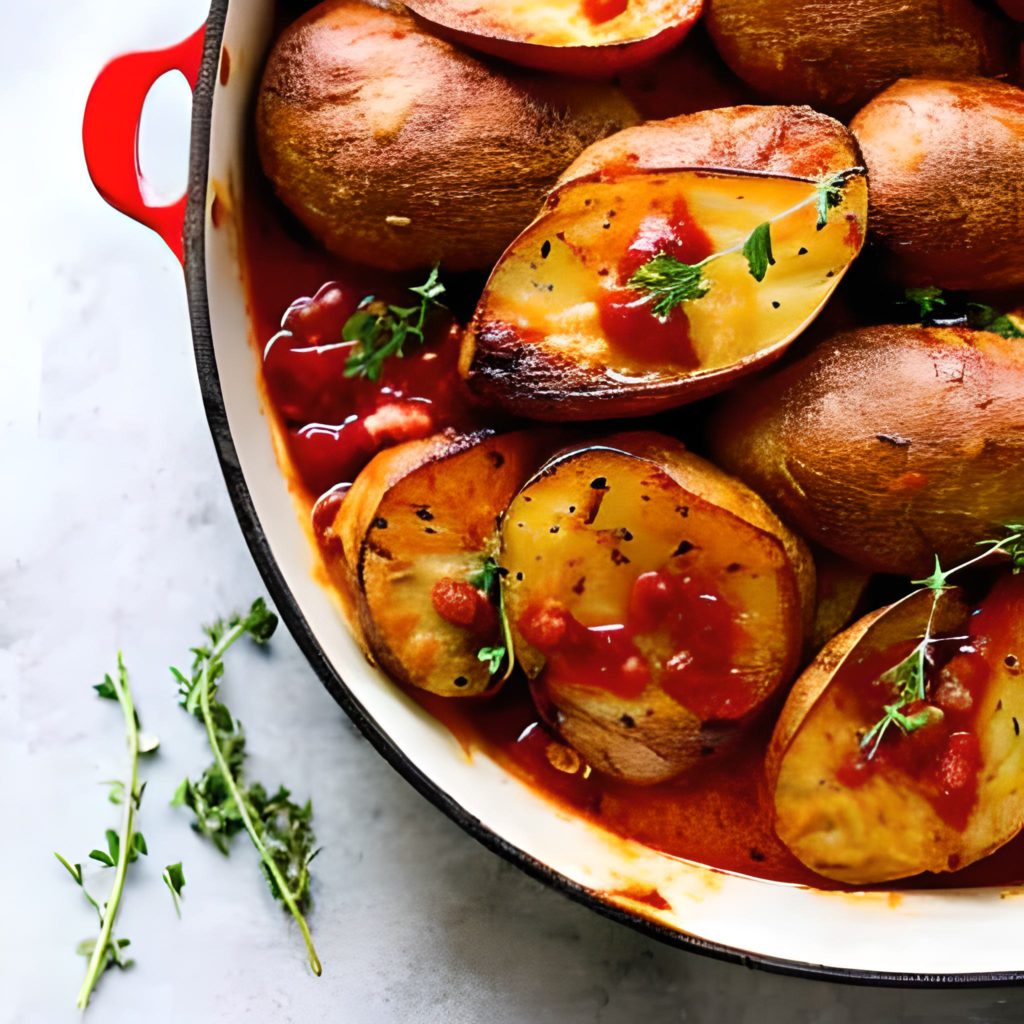 This is a very simple yet tasty recipe. It pairs well with fish, meat, or beans dishes.
Instructions
Preheat the oven to 400°F (200°C). Slice potatoes and onion thinly (2-3mm).

In a large bowl, mix together the sliced potatoes, sliced onions, minced garlic, red pepper, chili powder, salt, pepper, and olive oil. Season with salt and pepper, to taste. Layer potatoes in a baking dish, making sure the potatoes are evenly distributed and not overcrowded. Bake for 35-40 minutes covered, or until the potatoes are tender and golden brown.

Garnish with chopped fresh parsley, if desired. Serve hot as a side dish. Enjoy!
Get Free Fit Vegan's Recipe Book