Looking for flat, flexible shoes you can wear at home and to the office? Xero Glenn might be the answer.
I have an arsenal of running shoes but I also wanted shoes I could wear to the office. The problem with many traditional shoes is that they feel like a jail for feet. They have a narrow toe-box that squishes my toes, and an elevated heel. I can wear them from time to time, but I am happy when I finally remove them from my feet. That had been my experience before I started wearing minimalist shoes – once you go flat, you never go back.
When I received an email from Xeroshoes with an opportunity to review some of their new shoes – I was excited!
I'd like to thank Xeroshoes for sending me these shoes for review for free. I am, however, free to give my honest opinion on the shoes and I do. I also provide affiliate links to the Xeroshoes products and I may be compensated for sales that I refer.
First Impressions
When I opened the box, my first impression was "they are ugly AF!". But once I removed all the stuffing paper, and slipped my feet into them, I changed my mind.
The great thing about Xero Shoes is that they come in half-size increments, and In my experience, the fit is true to size. They are truly comfortable and have a sock-like feel. A few years ago, you would get this feeling only with premium, hand-made leather office shoes. What I noticed immediately was fine stitching, without any glue along the edges of the shoes or any minor production defects. That impressed me! Maybe it was because I was sent a review model, but I've had a similar experience with the models I purchased myself as well.
They come with a removable 3mm thick insole, which helps to keep your feet warmer, and adds a bit more cushioning. (Maybe it's thermal? I don't know, but it worked for me.) In summer, it might be suitable to remove the insole, depending on the temperatures, but I could not test that.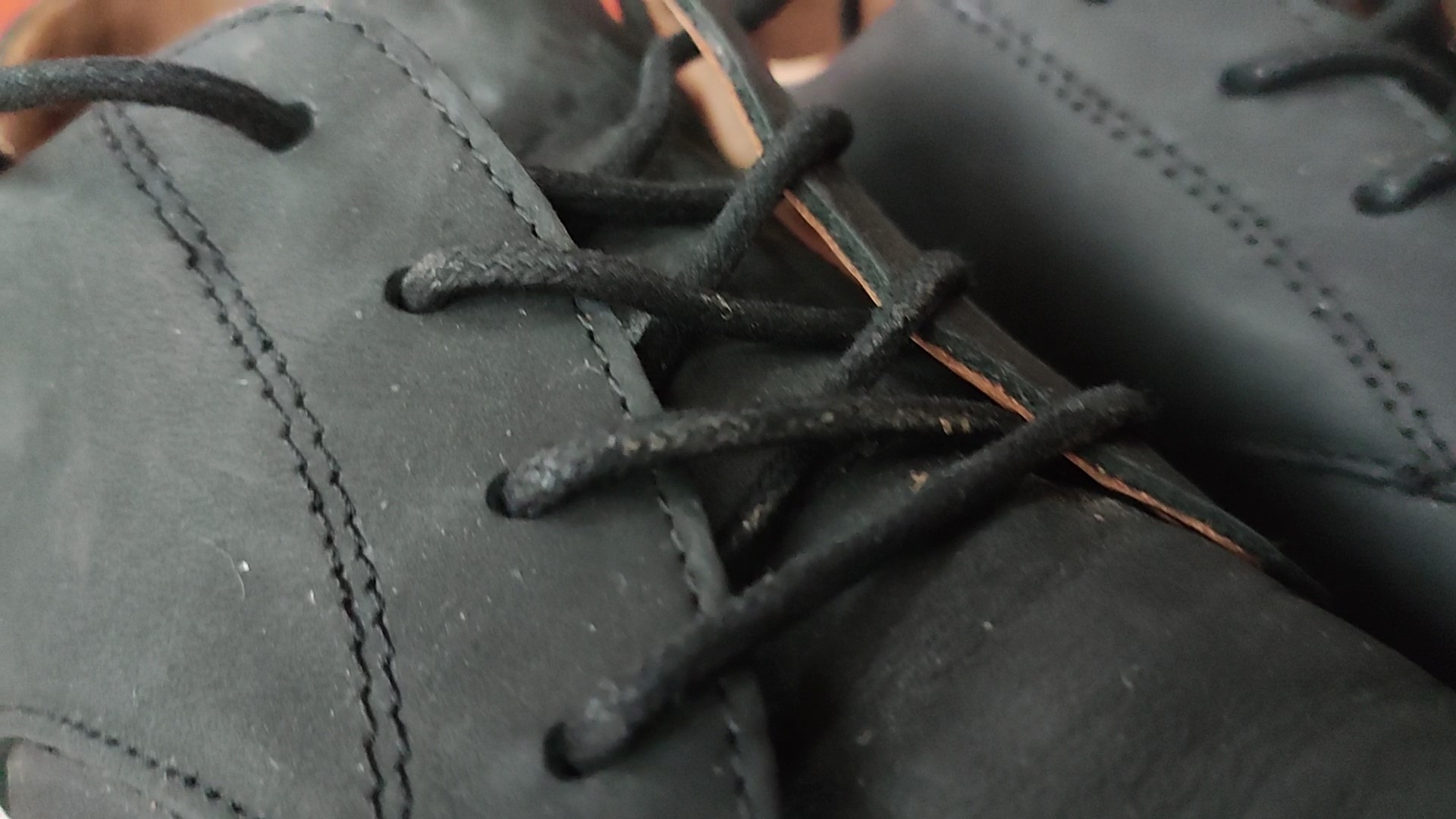 The upper:
I tried them inside and outside in wet, dry, and cold conditions. The temperatures outside were ranging from -3 to +5 degrees Celsius during my testing period.
To my surprise wind, rain showers, snow, and even stepping in puddles were not a problem. The full-grain leather upper kept the moisture out and my feet warm. I did not even feel cold from the ground (And I am quite sensitive to that. Ask my bladder.).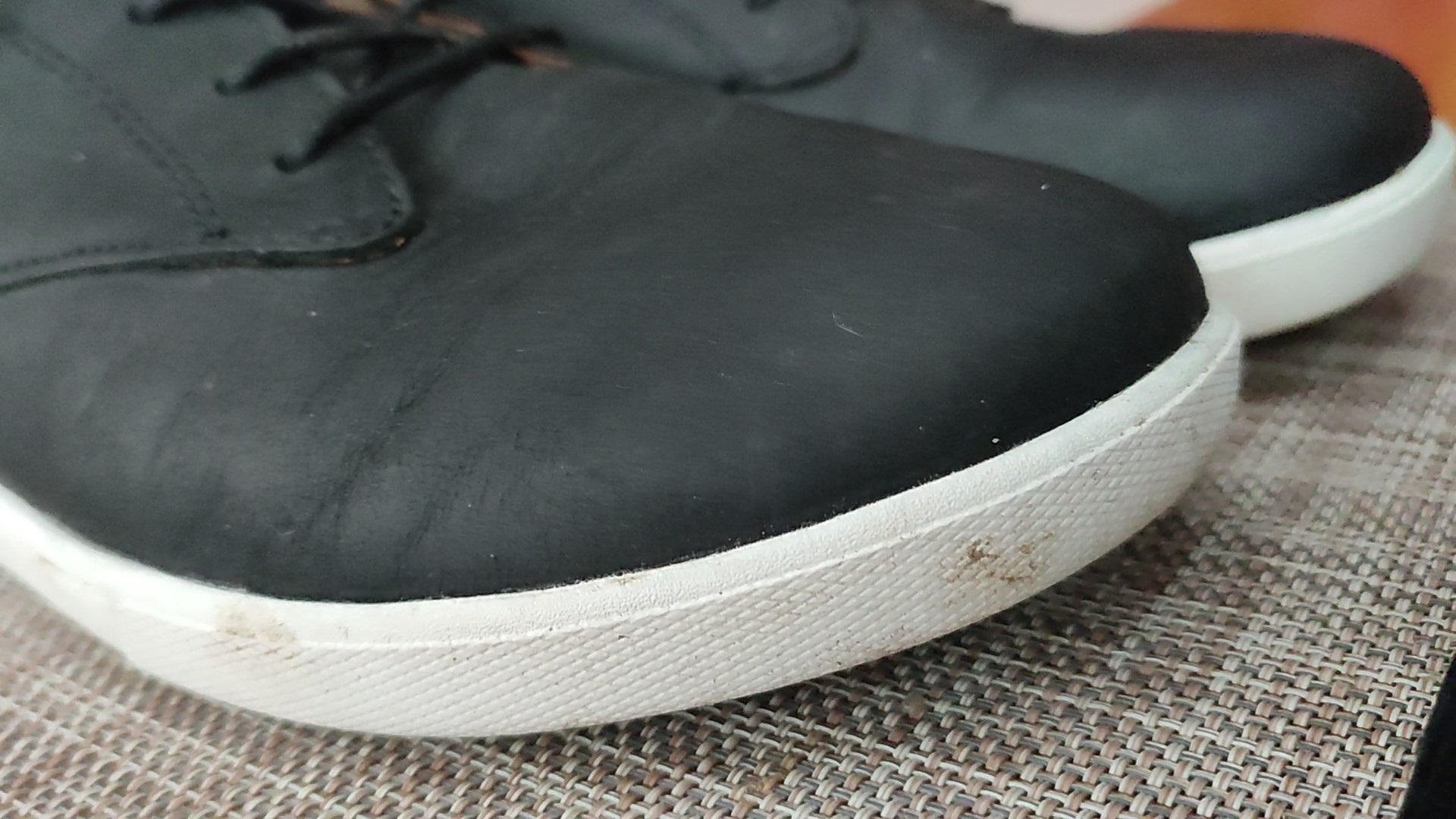 The sole:
The tread on this shoe is sufficient for what it is supposed to do. The triangular chevron pattern works when you decide to go off-road a bit. But I felt like I was slipping quite a bit on a wet, frozen pavement. Maybe that could be something they could improve on in the future. Besides that, Xero provides a 5000 miles warranty on their soles.
Conclusion
To conclude, I am excited about this shoe. It is super comfortable, and keeps my feet happy by providing enough space for my toes to splay, they look smart, are water resistant, and I can comfortably wear them all day long. I only wish they were vegan.