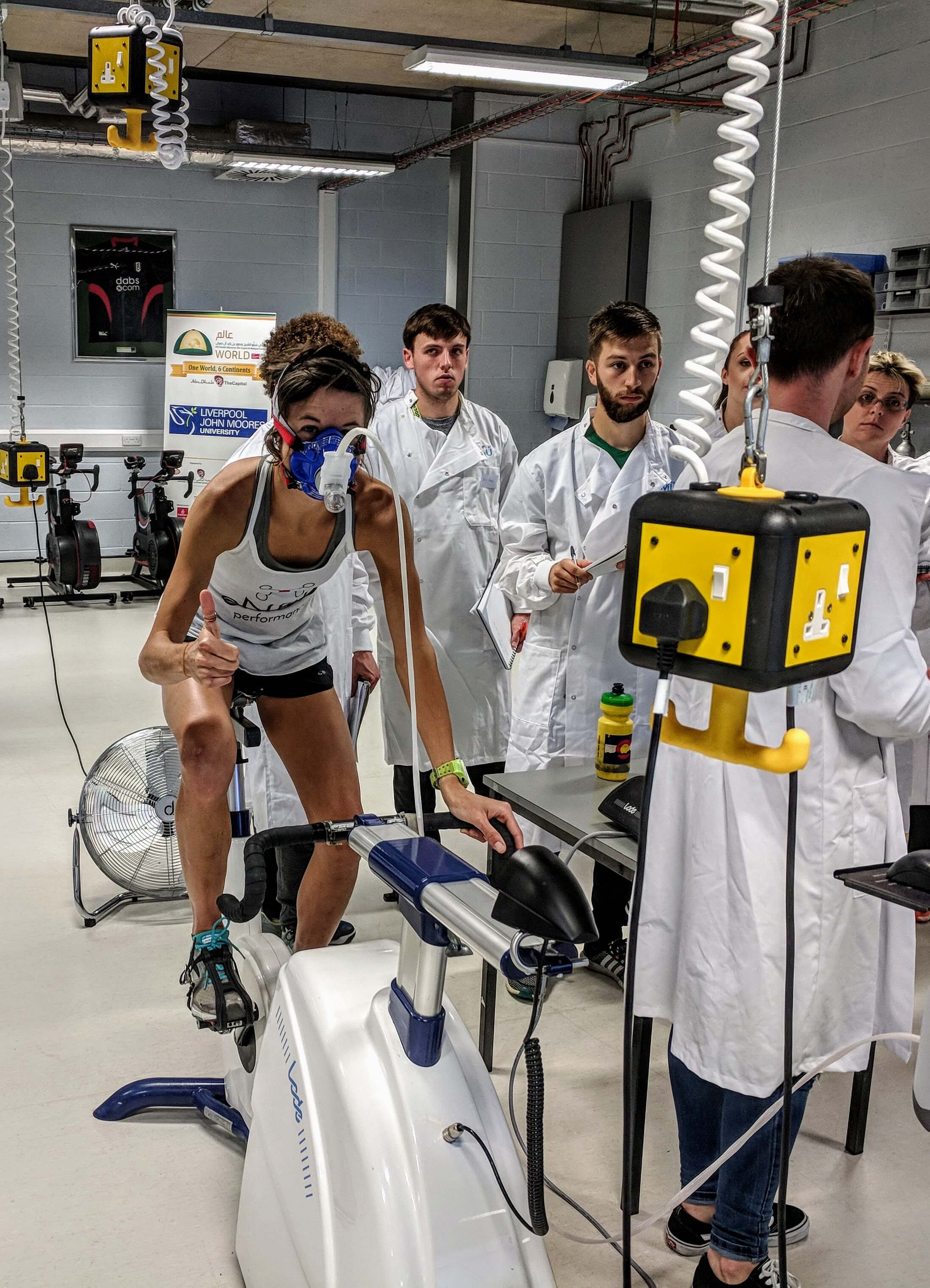 Heidi Strickler
Registered Dietitian/Nutritionist
Heidi graduated with a triple degree in Dietetics, Nutrition in Sports & Exercise, and Exercise Science, from Seattle Pacific University in Seattle, Washington. She completed her Dietetic Internship in Illinois, and moved back to Seattle in early 2014 to begin her career as a Registered Dietitian.
Heidi has spent most of her professional career at Experience Momentum, a functional wellness clinic in Lynnwood, Washington, where she worked with clients in both nutrition and fitness coaching. Heidi specializes in sports and performance nutrition, oncology nutrition, sustainability, and plant-based eating. She works with high school, collegiate, and adult team sports, CrossFit athletes, and endurance athletes, including runners, triathletes, cyclists, swimmers, and obstacle course racers. As an endurance athlete herself, Heidi's primary focus is with endurance athletes.
Show Notes

As we spoke in the previous episode – Metabolic efficiency training and nutrition periodization with Bob Seebohar, metabolic efficiency training is from a large part about controlling your blood sugar response and training your body to be better at utilizing fat for fuel and how we can teach it to do that by manipulating our nutrition. Specifically by reducing carbohydrate availability.
Plant-based and vegan food tend to be higher in carbohydrates. Even plant based sources of protein come with a carbohydrate load, while animal sources of protein usually come with fat or in better case, lean protein.
Therefore it might be challenging for a plant based athlete to reduce their carbohydrate intake, unless he or she pays attention to their nutrition.
This is just one of the topics that we address in the latest podcast episode with Heidi Strickler, who specializes in metabolic efficiency training and works with endurance, OCR, plant-based athletes.
00:08:00 Heidi's on her transition to plant-based diet
00:13:00 Heidi in the recipes you can find in her new book
00:15:31 Fat adaptation definition
00:16:20 Foods for metabolic efficiency specific to plant-based athletes
00:22:51 Can a vegan get the benefits of metabolic efficiency at a higher carbohydrate diet when you still control your insulin response by consuming smart carbohydrates?
00:30:19 Heidi's experience with metabolic efficiency training
00:33:00 How is it possible to burn more fat at a higher heart rate and effort?
00:39:45 Does adaptation to burning more fat hinder your top performance?
00:45:09 Who will benefit from metabolic efficiency training?
00:47:11 Heidi's metabolic test results before and after
00:49:19 OCR specific advice
00:56:01 How to connect with Heidi
Question:
What is your take on Omega 3 to Omega 6 ratio in a diet?
Answer:
Yes, considering your n6:n3 ratio is important. Some may argue more important than just knowing your n3 value alone. Ideal value is 3:1-5:1. Many Americans are nearly 20:1.
There is an overabundance of n6 in the Western diet, due their prevalence in processed foods (soybean, sunflower, safflower oils).
Plant based individuals (esp vegans) really struggle to get adequate n3, particularly EPA and DHA, as they come only from fatty seafood and sea veg.
I always recommend n3 supplements, but which one and how much I recommend is very dependent on the individual.
We offer n3 testing. I provide personalized  recommendations after the results come in. I personally think it is one of the most useful tests we offer, and because it is mail-in, they can be anywhere in the world.