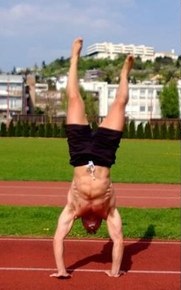 Juha Hulmi
Associate professor, University of Jyväskylä, Finland
Education
2004     MSc: Exercise physiology (University of Jyväskylä, Finland)
2009     PhD: Exercise physiology (University of Jyväskylä, Finland). PhD Thesis
2013    Docent: Exercise physiology (University of Helsinki, Faculty of Medicine)
Main research interests
Muscle hypertrophy
Muscle atrophy/wasting/cachexia
Sports nutrition
Exercise physiology
Muscle metabolism and signaling
Strength training
Muscle medicine
Weight loss / fitness
In this episode with Juha Hulmi we speak about his research in female fitness athletes. Not a lot of research has been done on female athletes and therefore it is enlightening to learn more about that subject. You will learn about training methods, diet and recovery phases Juha Hulmi and his colleagues used in research and how it affects female health and hormones.
Shownotes
00:05:00 Differences in males and females in physique competition
00:08:30 How to optimize health while cutting for a physique competition
váš tréning
výživu
diet breaks
00:14:30 Recovery after weight loss period
00:17:00 Changes in metabolism and health markers during diet
00:19:40 Training schedule used in Juha's studies
00:21:00 How long should a diet period be? Long or short?
if you are flexible, you will succeed better."
00:27:22 Benefits of diet breaks
00:28:42 Problem with long diets in context of physique competition
00:30:52 Juha and I discuss high fat low carbohydrate (HFLC) diet presneted by Antonio Paoli
personal differences
who it can be good for and for whom not so much
MENTIONED IN THE EPISODE
The Effects of Intensive Weight Reduction on Body Composition and Serum Hormones in Female Fitness Competitors
Biooptimizers – podcast episode about microbiome , keto vs vegetarian