This week, my mother had a birthday and so I decided to step up my game and try to do something new – a raw cake. I never made any because it was simply too much hustle, but from time to time it is a good change.
Nutrition
One of the reasons I am not a fan of cakes, vegan or not, is a relatively heavy use of oils and processed ingredients. This one is made from the whole foods only! The fats come from nuts, cocoa beans and avocado. Carbohydrates from the fruits of your choice and dates and you can even supplement it with a protein powder (which I did not do) but you also get protein from nuts and cocoa beans.
This no-bake cake is full of taste and super refreshing, ideal for summer months but you can safely gorge on it any season of the year. Black currants are full of vitamin C and bananas and dates make it rich in other nutrients as well. Raw cocoa beans add an interesting full taste that goes perfectly with fruits. Nuts, together with oats and cocoa beans add texture, lots of iron, which is the ideal combination with vit. C for better iron absorption.
Ingredients and Instructions
The Base
The Cream
The Topping
After you have made the cake, let it freeze and pull it out from the fridge up to half an hour before you intend to eat it.
Bon appetite!
Let me know whether you liked it or hated it or how you made it 🙂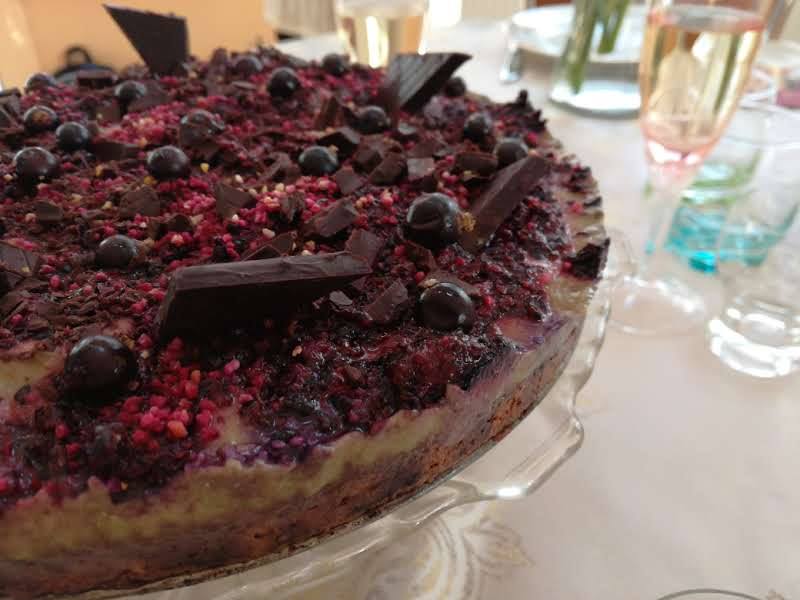 It Is Time For You To Take Action
If you have never taken advantage of my coaching session or you have never taken advantage of my services before, I will offer dating evaluation. If you are serious about your happiness and dating life and also have at least some interest in
potentially hiring me as your coach, schedule your call below.
The online call is free and you should reserve one hour of your time distraction-free.
After clicking the link below you will be redirected to an intake form where you leave your details. I will get back with you within 24 hours.
Looking forward to hear from you,
Daniel